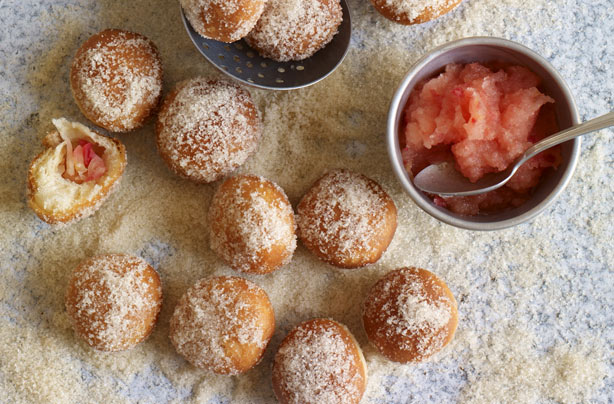 Doughnuts
Don't forget the doughnuts! Whether they're dusted in sugar or covered in icing, doughnuts are a fun, quirky option for a food gift - people will be very impressed you made them from scratch!
To make 12 jam doughnuts you will need:
White bread flour = 17p
Sugar = 33p
Butter = 5p
Easy blend yeast = 10p
Milk = 3p
Eggs = 33p
Strawberry jam = 5p
Icing sugar = 13p
Total
= £1.19
Price per doughnut
= 10p
Average packaging costs
Cellophane presentation bags: £4.00 for pack of 50
Square gift box with handles: £4.79 for pack of 10
Ribbon: £2.00 for 3 metres
How to store/gift wrap
: Store in an airtight container in a cool dark place once they're have cooled completely. You could tie each individual doughnut with a small ribbon and pop into see-through bags or in a gift box with baking parchment in the bottom.
Recipes to make:More delicious doughnut recipes here