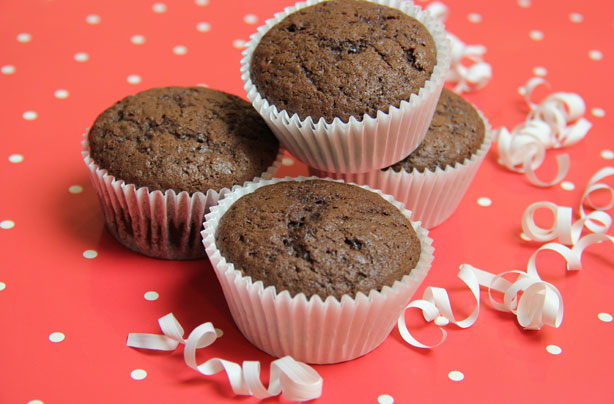 Muffins
Everyone loves a muffin. Packed with chocolate chips or bursting with sweet blueberry flavour, muffins are the perfect food gift treat. You can pretty them up by using fancy cases and even ice them if you feel like it.
To make 12 chocolate muffins you will need:
Self-raising flour = 18p
Cocoa powder = 29p
Baking powder = 7p
Caster sugar = 26p
Milk = 8p
Eggs = 66p
Plain chocolate chunks =45p
Vanilla extract = 60p
Total
= £2.59
Price per gift
= 22p
Average packaging costs
Muffin cases: £2.50 for 36 cases
Muffin box or cupcake boxes: £3.00 for pack of 2 boxes
Ribbon: £2.00 for 3 metres
How to store/gift wrap
: Store in an airtight Tupperware box or cake tin once completely cooled. Muffins look really good in pretty, colourful paper cases. You can even pop them into floral cupcake boxes and tie with a bow.
Recipes to make:
We've got lots more muffin recipes