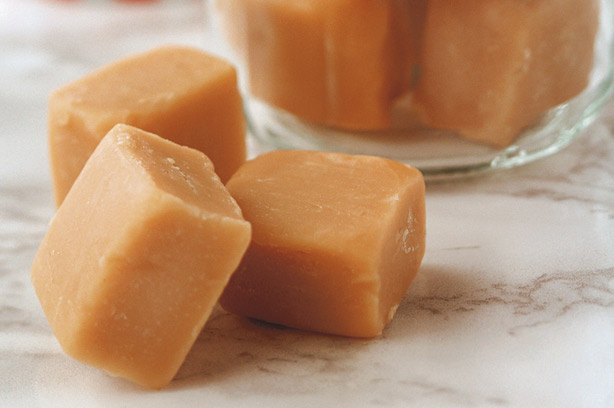 Fudge
Fudge is the ideal food gift as it's easy to make and once you've perfected the recipe, you'll want to make it time and time again. Plus, everyone loves it!
To make 6 boxes with 6 fudge pieces in each, you will need:
Sugar = 39p
Butter = 14p
Milk = 14p
Evaporated milk = 25p
Vanilla extract = 60p
Total
= £1.52
Price per gift
= 25p per 6 pieces
Average packaging costs
Cellophane presentation bags: £4.00 for pack of 50
Square gift box with handles: £4.79 for pack of 10
Ribbon: £2.00 for 3 metres
How to store/gift wrap
: Wrap your fudge in greaseproof paper and pop in a tin or airtight Tupperware box and store. Once its ready to be given as a gift, place in a gift bag or box and seal.
Recipes to make: