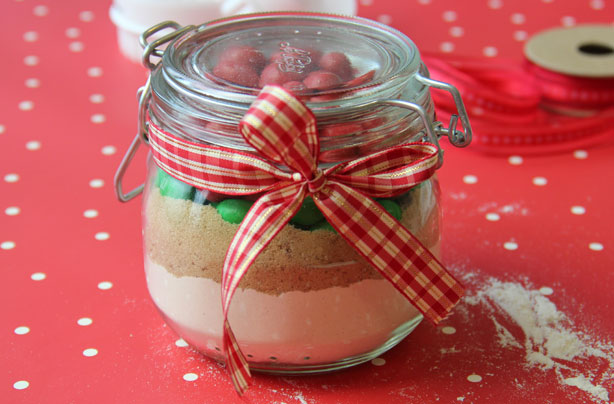 Cookie mix in a jar
Why not get your loved ones to make their own treats this year with our easy-to-make cookie mix in a jar idea? Each jar makes 8 large cookies, which means they're perfect for sharing!
To make 1 jar of cookie mix you will need:
Sugar = 42p
Self-raising flour = 12p
M&Ms = £2.24
Total
= £2.78
Price per gift
= £2.78
Average packaging costs
Jars and airtight lids: £2.50 per jar with lid
Ribbon: £2.00 for 3 metres
How to store/gift wrap:
You can store all of the dry ingredients in the jar months in advance, just add the chocolates before packing to give to a friend. To gift wrap, tie each jar with a ribbon and finish with a bow. Don't forget to label your jars or add a tag with a set of instructions for how to cook the mix!
Recipes to make
: