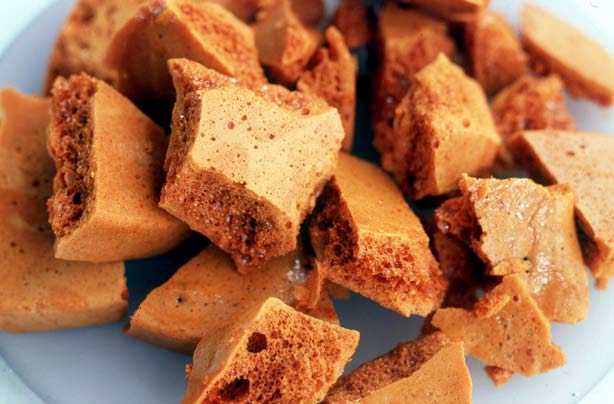 Honeycomb
Not only does honeycomb look impressive, it delicious too and is sure to put a smile on anyone's face presented in a cellophane package tied with a ribbon.
To make 2x 200g bags of honeycomb, you will need:
Liquid glucose = £1
Sugar = 49p
Honey = 39p
Baking soda = 21p
Total
= £2.09
Price per gift
= £1.05
Average packaging costs
Cellophane presentation bags: £4.00 for pack of 50
Square gift box with handles: £4.79 for pack of 10
Ribbon: £2.00 for 3 metres
How to store/gift wrap:
Wrap your honeycomb in greaseproof paper and pop in a tin or airtight Tupperware box and store. Once its ready to be given as a gift, place in a gift bag or box and seal.
Recipes to make:
Get the recipe: Honeycomb