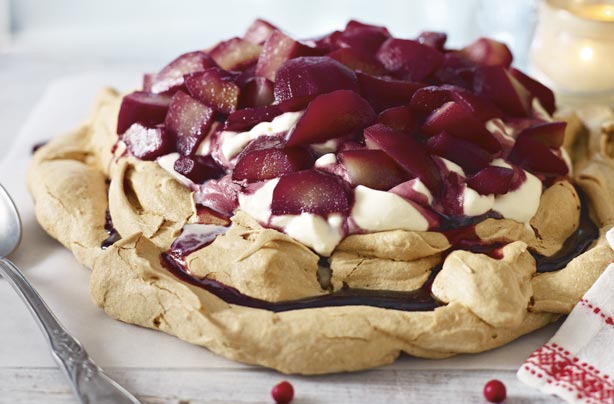 Poached pear pavlova
Create a gorgeous meat-free New Year menu for vegetarian friends and family. These vegetarian recipes are so delicious, everyone will forget about meat. And there's not a nut roast in sight...

The menu serves 6 and includes a starter, salad, main dish, two side dishes, a dessert and a cocktail. Happy New Year from goodtoknow!