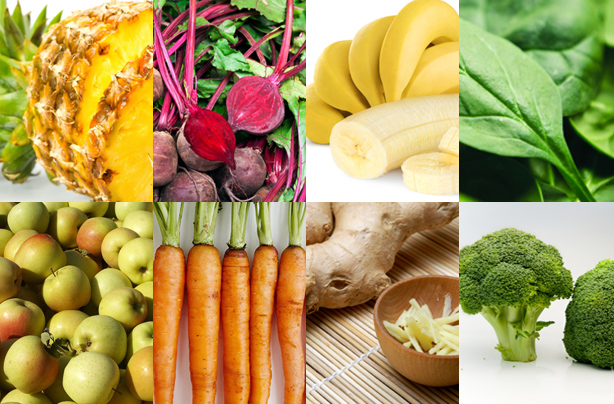 Healthy juices recipes
Finding a healthy detox juice recipe can be just the kickstart you need when it comes to looking and feeling better than ever.
If you're feeling a little sluggish or you've not been taking care of yourself quite as much as you should (something we're all a little guilty of!) then a healthy juice to help you detox can be just what the doctor ordered.
Juicing and detoxing are more popular than ever - in fact, it seems as though everyone's tried a
juice diet
at some point, and it's easy to see why. Juicing can ward off cancer, make you feel stronger than ever by giving your immune system a boost and even decrease your chances of a heart attack. Plus, opting for a detox juice recipe is great for giving your skin the goodness it needs to stay looking gorgeous. And let's not forget that as part of a healthy balanced diet, juice can help you to lose weight, too.
We think it's time the power of juice got some recognition. These blended juice recipes, designed by Jason Vale (known as the juice master, with very good reason), each have their own health perk. So don't head to the chemist straight away - try a fruitier way to be healthy and detox!
Even if you're in need of a major health overhaul, juicing is a great antidote to that sluggish feeling we all get from time to time - you should feel lighter, healthier and more energized after just a couple of days. Juices shouldn't leave you feeling hungry - when consumed as part of a sensible plan, they provide all of the goodness and nutrients for whatever task may be at hand.
These juice detox recipes are quickly and easily made by putting all the ingredients into a juicer, no need to chop, peel or prep. But if you haven't got one, don't fret - you can make a smoothie version of all these juices with a normal blender!
Click through to see all of our favourite detox juice ideas, and give them a try. The green ones aren't as scary as they look, we promise!
Recipes from The Juice Master, Jason Vale.