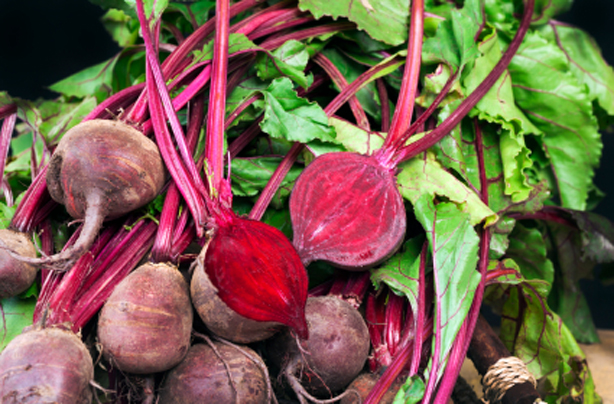 King of anti-cancer: The Super Chute
What's in it?
2 apples | A handful of mixed green leaves | Small carrot chunk | Handful of alfalfa sprouts | Slice of cucumber | Half a stick of celery | Slice of broccoli stem | ¼ inch slice of raw, unpeeled beetroot | ¼ inch slice raw courgette | ¼ inch slice ginger | Ice cubes
Why it's good for you:
Packed with calcium, iron and a lots of other vitamins, this juice is great at beating the winter blues, healthy skin, eyes and bones but also contains beetroot - a great blood builder. It's also rich in carotenoids, which has anti-cancer properties.