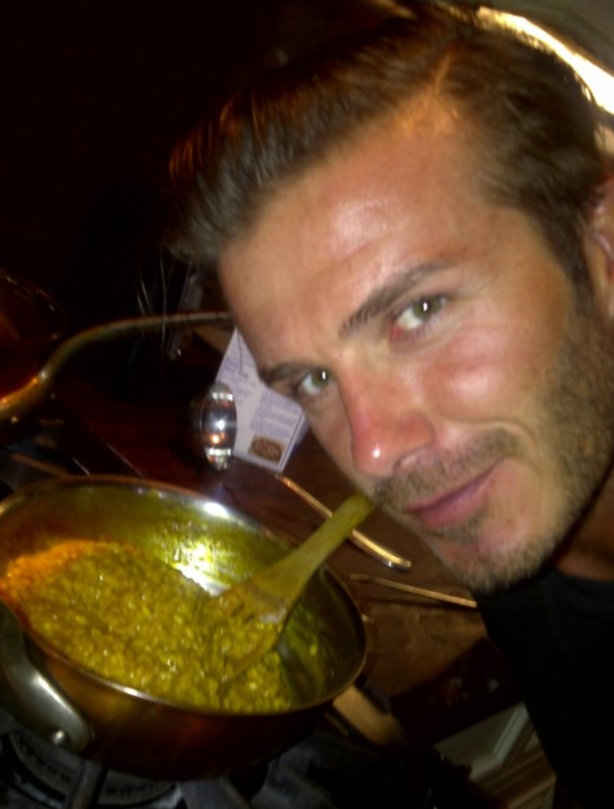 David Beckham's risotto
David Beckham's not only a footballer, model and proud dad, the man cooks too! Becks posted this picture of a risotto he made.
'A little something I made earlier.....a home-made risotto for the family,' he said. The picture received so many 'likes' that David gave away his recipe.
'A lot of you you have commented on my Risotto picture. The recipe is all yours... Risotto rice... Saffron (sachet) and fresh Saffron Beef stock... Shallots... Salt... Butter... Parmigiano reggiano cheese.. White wine...' Thanks David!
Check out some of our risotto recipes