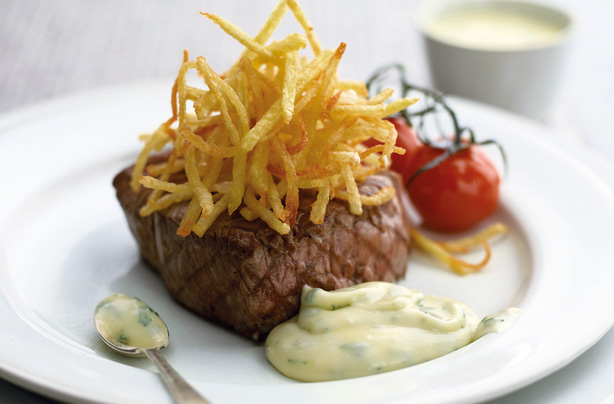 Our best homemade steak sauces
A beautifully cooked piece of steak is just delicious when combined with a freshly made sauce.
Creamy and thick or rich and fruity, there are various different flavours you can opt for when making a sauce for your steak. Red meat has quite a strong flavour so you need bold ingredients to match.
Learn
how to cook your steak
perfectly them team it with one of these delicious homemade steak sauces.
First up is Michel Roux Snr's bearnaise sauce...Flavours:
Rich and creamy, bearnaise sauce is a classic steak sauce in upmarket restaurants - and we've got a recipe from one of the pros!
Difficulty
: Medium
Get the recipe
:
Michael Roux Snr's bearnaise sauce