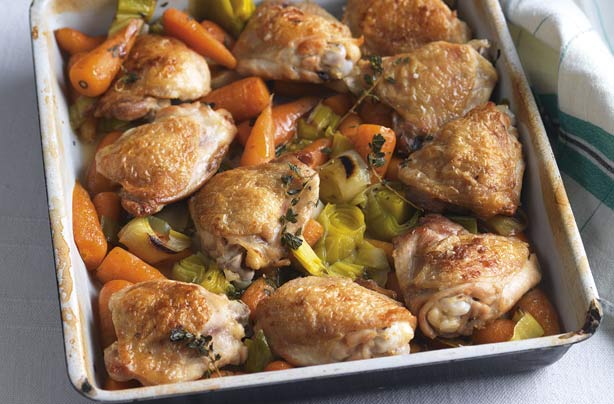 20 chicken thigh recipes
Looking for chicken thigh recipes? You've come to the right place. From chicken thigh bakes to stuffed chicken thighs, we've got lots of delicious
chicken recipes
to choose from.
Chicken is one of our favourite ingredients and we love finding new and interesting ways to cook this deliciously versatile meat. Chicken thighs are full of flavour and often cheaper than more popular cuts so you should definitely give them a go.
There are so many different ways you can cook chicken thighs, you can bake them in a tray bake with lots of other ingredients, fry or BBQ them with a tasty marinade or chop them up to make the most of the juicy meat in a curry.
Due to their tougher flesh, they are more suitable for slow cooking and casseroles than chicken breasts and their skin is a great way to absorb more flavour.
So if you've got a packet of chicken thighs in the fridge and don't know what to do with them - we're here to help! There's sure to be a recipe in our collection to please the entire family.
Click through to see all of our best chicken thigh recipes...