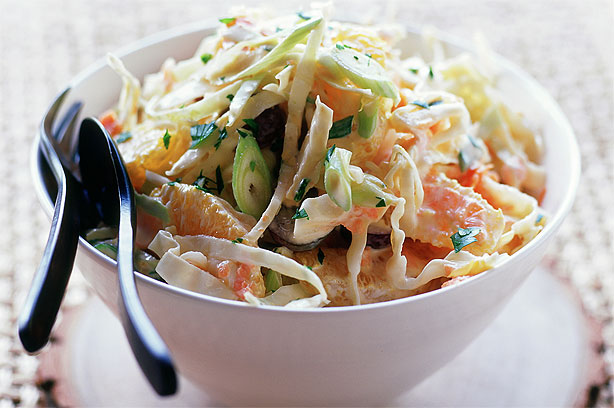 BBQ sauces and sides
These BBQ sauces and sides will make your BBQ spread better than all the rest. We've got lots of easy BBQ side dishes and homemade sauces for you to make. Add extra flavour to your BBQ by making some delicious sauces and marinades - your chicken, lamb, pork or beef will never taste better.
Fill our your BBQ table with our easy BBQ sides recipes including dips, wedges, sweetcorn and of course a bowl of coleslaw. Our sauces range from spicy and fiery to refreshing and minty, you'll want to try them all!
No BBQ is complete without some delicious sauces and sides so make sure you've got as many as you can for the big day. Our favourite recipes include corn on the cob and of course, piri piri sauce.
Click through to see all of our BBQ sauces and side recipes...
First up is a BBQ classic, coleslaw. The summery flavours of this classic dish work wonders with beef burgers or spicy chicken breasts.
Get the recipe:
Coleslaw