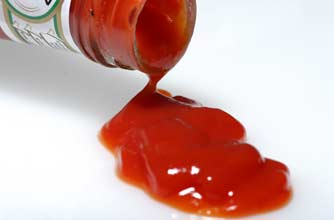 Tomato ketchup
If you're anything like us, you probably go through ketchup very quickly in your house, so don't overspend on it if you don't need to.

Own-brand cost: 21p per bottle at Asda and Sainsbury's (although Sainsbury's bottle is slightly bigger), 29p at Tesco.
Branded cost: A same-size bottle of Heinz Tomato Ketchup with cost you £1.50.
Recommended by: Leanne Johnson.