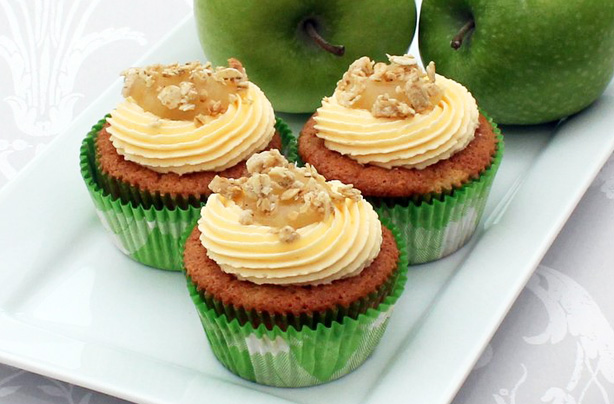 Pimped apple crumble recipes
Fancy jazzing up your traditional apple crumble recipe? We've rounded up a few of our favourite apple crumble recipes with a twist.
From apple crumble cupcakes to roasted rhubarb and apple crumble, from apple crumble tray bake to baked apples with crumble topping, we've got plenty of ways to transform this classic dish into a new and tasty dessert.
Click through to see all of our apple crumbles with a twist...
First on the list are these amazing apple crumble cupcakes. If you love apple crumble and you love cupcakes - we've got the perfect recipe just for you. These cupcakes are easy-to-make and taste delicious. With homemade custard buttercream and a sweet apple sponge, these tasty treats make the ultimate
cupcake recipe
. Top your cupcakes with homemade oaty crumble for an extra apple crumble taste.
Get the recipe: Apple crumble cupcakes