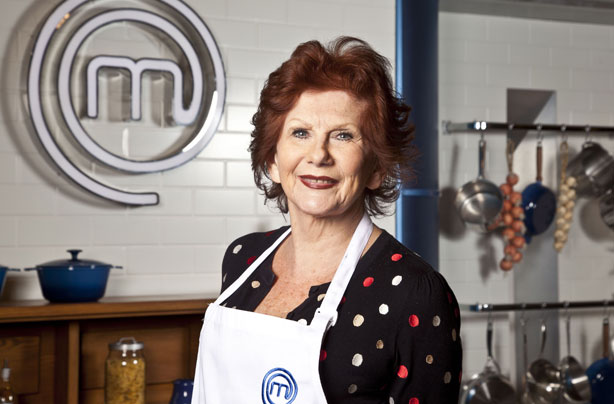 Anne Charleston
You know her from...
Australian soap opera, Neighbours, in which she played Madge Bishop. She has also played Lily Butterfield in Emmerdale for 3 years. She looks like she knows a thing or two about cookery - let's just wait and see.
VOTED OUT
- poor Anne wasn't having much luck in the comp and her soggy
pastry
pushed her over the edge. John and Gregg said farewell to the actress as she left with her head held high.
Celebrity MasterChef is on weeknights, 6.30pm, BBC2
Where to next?
-
MasterChef recipes
-
Chicken recipes
- Keep updated on your fave shows with our
Food TV blog