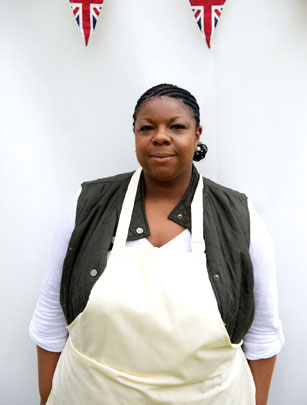 Natasha
Baking since she was 12, Natasha knows her way around the kitchen. She says she has a vast baking portfolio as she bores easily and is always wanting to experiment and make new things. We think she'll have a great time on the show then!
VOTED OFF
for her two big mistakes, the worst being her bain marie disaster - poor Natasha. The second was her show stopper that looked dangerously undercooked.
The Great British Bake Off is on Tuesday nights, 8pm, BBC2
Where to next?
-
The Great British Bake Off recipes
-
Baking recipes
-
Keep updated on your fave shows with our
food TV blog