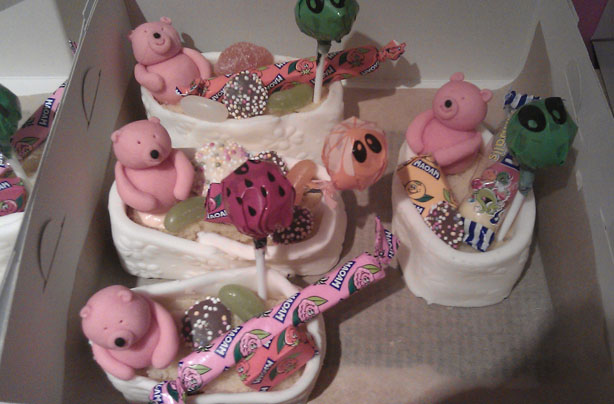 Helen Carter
goodtoknow user Helen Carter made these super cute little cake slices for a school cake sale at school.

Helen said: 'These are slices of cake, jam and buttercream, wrapped in a slice of icing, topped with sweets & a lollipop.'

We think these are the cutest cakes we've ever seen. We love how they come with some extra sweet treats on the side, and the pink little bears are a lovely feature.