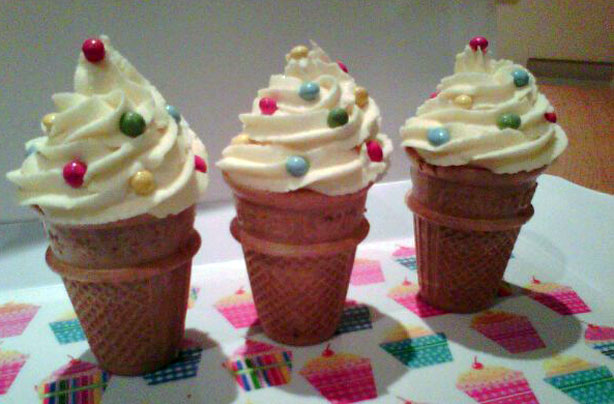 Jane Mitchell
goodtoknow user Jane Mitchell sent us this pic of her ice cream cupcakes. We think they're brilliant, Jane.

She said: 'They're vanilla cupcakes, with a chocolate surprise baked in the centre, the topping is vanilla buttercream and chocolate sprinkles. These went down a treat at our summer party.'

What a great way to display cupcakes.