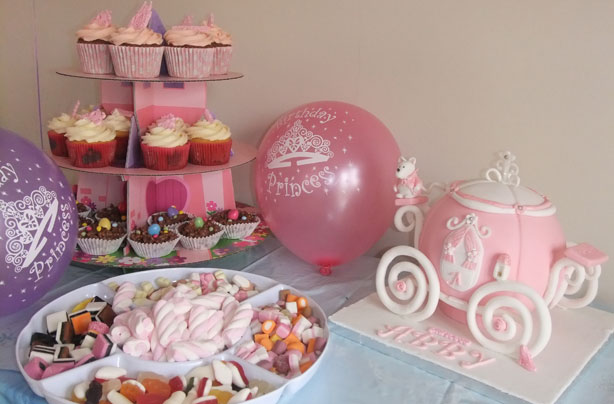 Brian mitchell
goodtoknow user, Brian Mitchell made all this delicious party food for his daughter's 4th birthday.

Brian said: 'I made all the cupcakes myself, vanilla with white chocolate flavour buttercream and chocolate and turkish delight buttercream. My kids made the chocolate crispie cakes. I also made my daughter's princess carriage cake, this again is vanilla sponge with buttercream and jam filling, yum.'

It's a party spread fit for a princess!