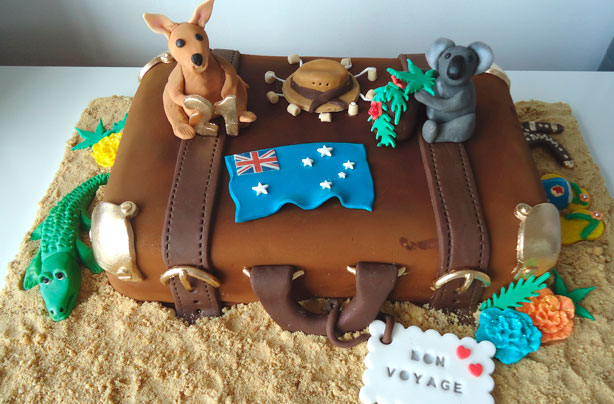 Angie Davidson
goodtoknow user Angie Davidson made this unique travelling cake filled with a fresh raspberry buttercream for her friend's daughter who was going to Australia.

Angie said: 'I really enjoyed putting all the little extra details on and even pressed a flower design into the flip flops to make them look authentic! When I showed my friend she couldn't speak and burst into tears so all the effort was worth it - her daughter was also thrilled with the cake.'

We can't work out what we're more jealous of Angie, the trip to Australia, or tasting this spectacular cake!