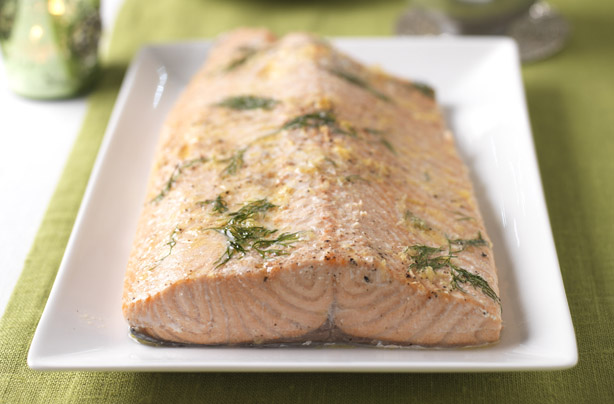 Roasted salmon with horseradish hollandiase
Serving fish at your Christmas dinner will definitely make a change as it's much quicker to cook and is less filling, meaning your friends and family will have more room for the veggies and other tasty sides. If fish is the one for you, our whole roasted salmon with horseradish hollandaise would make a great choice as it's a restaurant-style dish, that's simple to cook.
How to serve:
Salmon goes really well with potatoes so make sure you have plenty to go round. Another delicious side that goes well with this meaty fish is broccoli and asparagus - serve these separately from your fish so they don't get soggy from the fish juices. A large platter will do this dish justice.
Top tip
: When cooking your salmon make sure you place it skin side down so that the pink side of the fish can get cooked evenly.
Get the recipe:
Roasted salmon with horseradish hollandaise