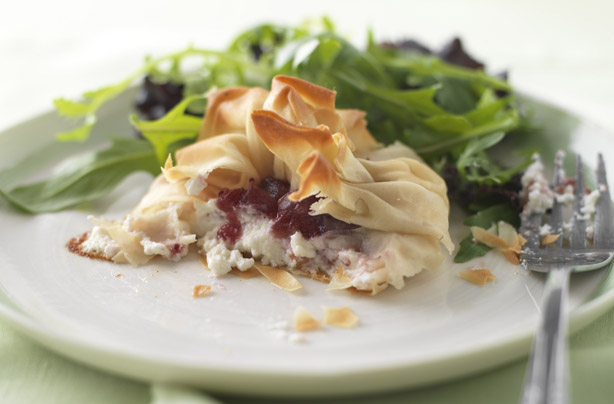 Goat's cheese and cranberry parcels
Your Christmas dinner doesn't have to be a roast. Why not make it a lighter feast with these creamy goat's cheese and cranberry parcels? Perfect for veggies, these crisp parcels are filled with rich, creamy cheese and classic Christmas cranberries.
How to serve
: Serve your parcels on a fresh bed of rocket leaves. Or if you want to serve them with something hearty, opt for new potatoes and mixed greens like split peas and spinach.
Top tip
: As filo pastry dries out very quickly, keep it covered with a clean tea towel until it's used. Leave it unrolled for the minimum amount of time.
Get the recipe: Goat's cheese and cranberry parcels