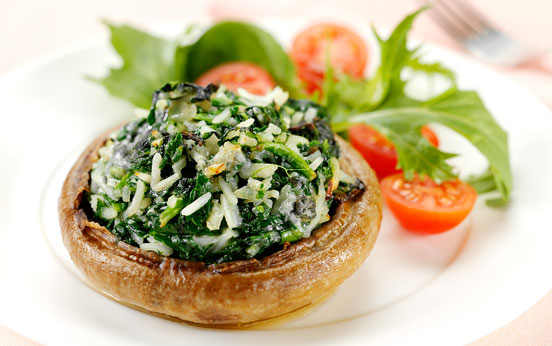 Cheese and spinach baked mushrooms
Keep it light and easy with our cheese and spinach baked mushrooms. These delicious nibbles can be made in batches and are a tasty turkey alternative that will melt in the mouth. With a creamy cheese and soft spinach filling, these mushrooms are a cheap and cheerful option this Christmas.
How to serve
: These tender mushrooms make a great meal served with brown rice and a fresh side salad. If you'd rather something warmer, try new potatoes.
Top tip
: These tasty bites can be filled with whatever you fancy. You could try a different cheese or vegetable filling like mozzerella and red peppers, or Cheddar and broccoli.
Get the recipe: Cheese and spinach baked mushrooms