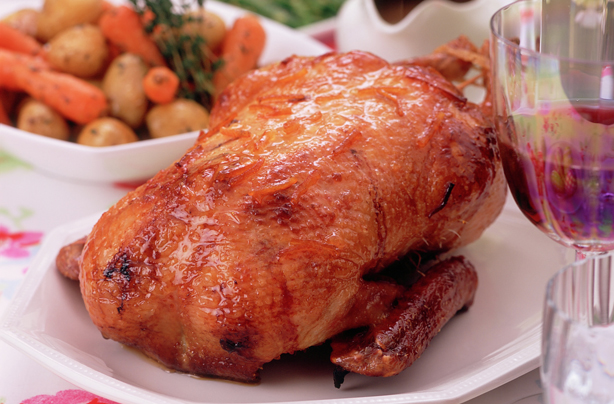 Marmalade-roasted duck and gravy
This succulent marmalade-roasted duck and gravy may be on the small side but it has such a rich flavour you won't need as much as a lighter meat. The bird is given a festive Christmas flavour with a sweet marmalade and Cointreau glaze.
How to serve
: Present on a large warm platter alongside a pot of homemade gravy which will complement the duck's flavour perfectly.
Top tip
: Resting the duck after cooking allows the juices to settle and also makes the meat easier to handle.
Get the recipe:
Marmalade roasted duck and gravy