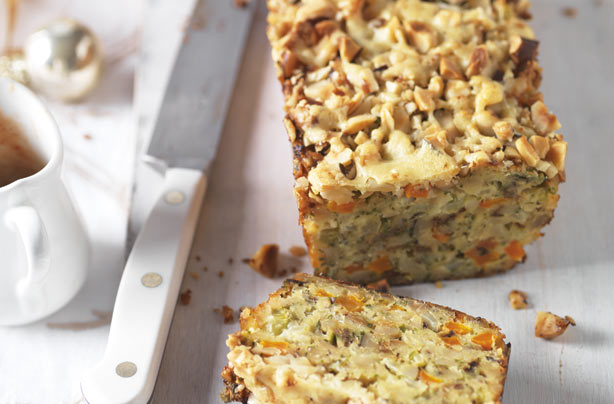 Brazil nut roast
If you're catering for veggies this Christmas we highly recommend making a Brazil nut roast which has a wonderfully earthy nutty flavour. Not only is it delicious, it's healthy too which makes it a great choice for those who are trying to be good this Christmas.
How to serve:
This nut roast is scrumptious served with thick vegetable gravy. If you're serving any other meats make sure they're nowhere near your nut roast so your vegetarian guests are kept happy.
Top tip:
The loaf can be frozen before baking. Wrap the prepared loaf in a freezer bag and freeze it for up to 1 month. All you have to do is defrost before baking.
Get the recipe: Brazil nut roast