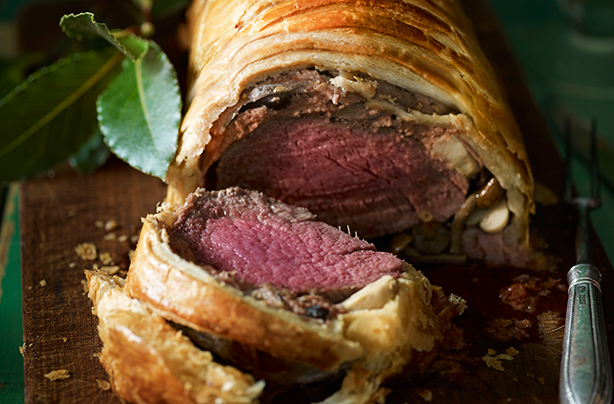 Gordon Ramsay's beef Wellington
Gordon Ramsay's beef Wellingtonis one of our favourite roast turkey alternatives for Christmas dinner. It's the perfect way of serving a nice chunky and succulent piece of meat at its best. Christmas is the time to show off a little and what better way than with this impressive dish?
How to serve:
Serve on a large platter on it's own so your guests can admire it in its full glory - cut your beef Wellington into slices and let people help themselves.
Top tip:
To keep the pastry light and crisp wrap the beef and mushrooms in a layer of Parma ham to shield the pastry from moisture.
Get the recipe: Gordon Ramsay's beef Wellington