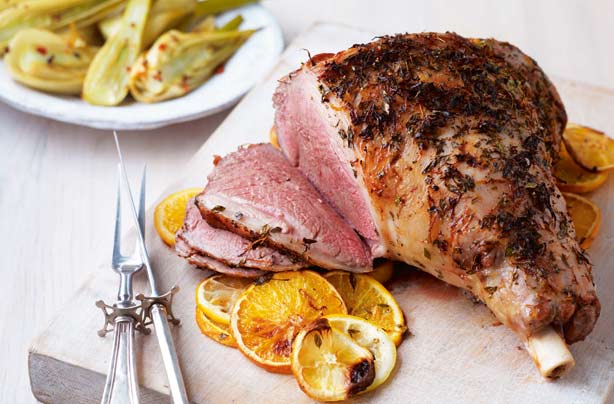 St Clements roast lamb
Find turkey a little bland? Lamb is a mouth-watering meat that is tender and full of flavour. If you're looking festive way to serve this meat try our St Clements roast lamb which has wonderfully light citrus tang.
How to serve:
For an extra fresh and citrus flavour serve your lamb leg joint on a bed of sliced lemons and oranges. Use an extra sharp carving knife to slice this meat. The sharper the knife, the easier it'll be to cut, plus you can carve it at the dinner table without any struggles.
Top tip
: Once your lamb has cooked, leave it to rest on the side covered in tin foil before serving. This will allow the joint to continue to cook resulting in even better flavour.
Get the recipe: St Clements roast lamb