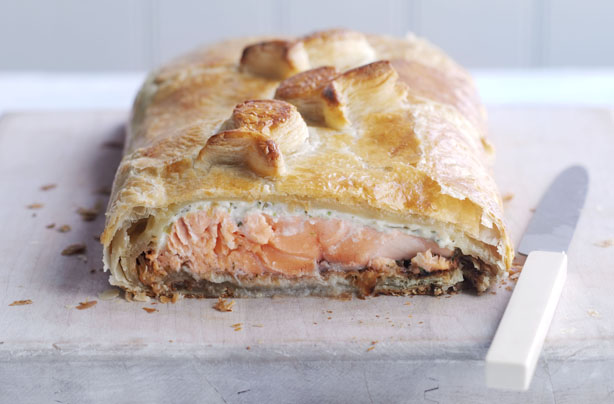 Salmon en croute
Push the boat out with this rather fancy salmon en croute. It's easier to make than it looks and has a crisp outer layer full of buttery goodness.
How to serve
: Serve this impressive salmon en croute on a large rectangular wooden board so your guests can see your masterpiece in its full glory. Slice with a large knife to reveal it's colourful, layered insides.
Top tip
: There's no need to spend hours in the kitchen making your own pastry, you could always use frozen ready-made puff pastry instead. You can find this in most supermarkets.
Get the recipe: Salmon en croute.