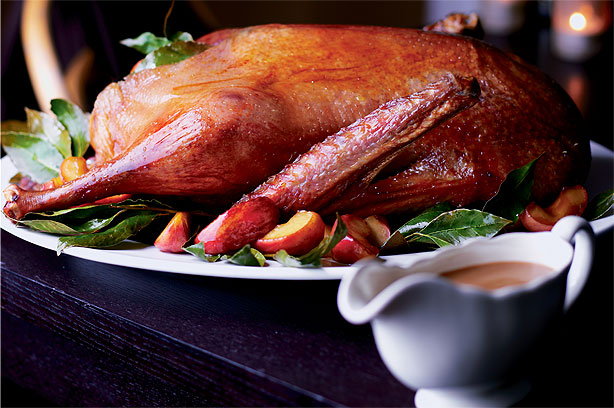 Roast goose with apple and bay leaves
If you've got a lot of family coming over for Christmas dinner and want to show off a little, rustle up our roast goose with apple and bay leaves. Goose is also a rather large bird, so you'll get plenty of succulent meat to feed your guests, plus leftovers for Boxing Day.
How to serve
: Surround your goose with your cooked apple wedges. You could also present it with roasted veg like red onions, mushrooms and sweet potatos. Make sure you leave a large serving spoon by the side so guests can help themselves to the goose-fat infused veg.
Top tip
: Geese freeze well so you can buy yours well in advance. They take around 24-30 hours to thaw. Pat dry with a dry cloth before cooking.

Get the recipe: Roast goose with apple and bay leaves