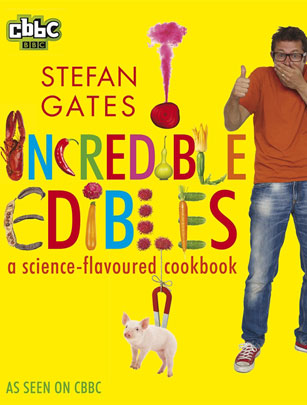 Incredible Edibles, Stefan Gates
Why we love it?
This humorous children's cookbook by CBBC presenter and food writer Stefan Gates is full of fun, scientific food ideas that the
kids
will love. It's packed full of mad recipes, food science projects and weird food stories - it makes cooking fun for all ages.
Perfect for?
Kids who want to get creative in the kitchen.
Publisher and price:
Walker; £6.99.