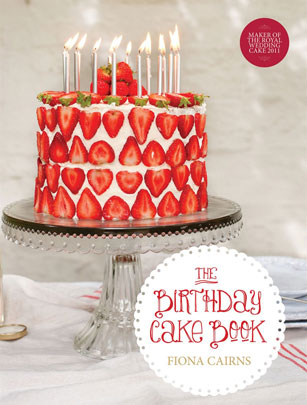 The Birthday Cake Book, Fiona Cairns
Why we love it?
This colourful, bright birthday cake book from royal cake baker
Fiona Cairns
is a must-have this year. It makes us want to pick up a whisk and get beating! From simple cakes to stunning masterpieces, this book is a work of art.
Perfect for?
Those who want to improve their cake decorating skills and take their cake passion to the next level.
Publisher and price:
Quadrille Publishing Ltd; £12.15.