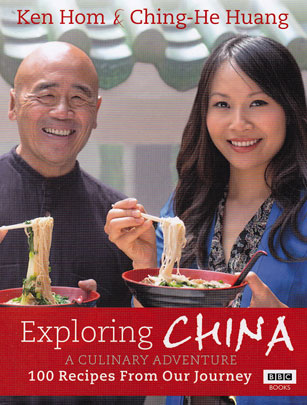 Exploring China, Ken Hom
Why we love it?
Traveling with fellow cook Ching-He Huang,
Ken Hom
's Exploring China took him on a journey like no other, discovering delicious, classic Chinese recipes on his way. He now wants to share all his tasty secrets with us. This book is a keeper, full of traditional Chinese dishes that will make Saturday night takeaways a distant memory. We can't wait to get cooking with Ken!
Perfect for?
Chinese food lovers.
Publisher and price:
BBC Books; £12.86.