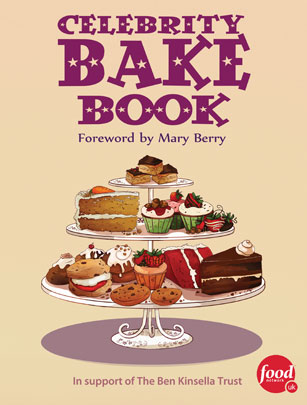 Celebrity Bake Book
Why we love it?
Mary Berry, Lorraine Pascale, Delia Smith, Paul Hollywood all under one roof - now that sounds like a party we want to go to! Celebrity Bake Book is a delicious book full of mouth-watering
baking recipes
from some of the top celebrity bakers of 2012. It's not only top chefs sharing their favourite recipes, it's also celebrities and politicans too - all in support of The Ben Kinsella Trust.
Perfect for?
Those looking for a baking bible that will last.
Publisher and price:
Accent Press Ltd; £8.76.