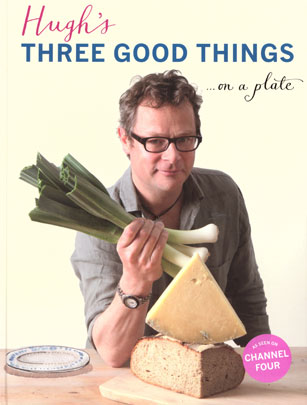 Hugh's Three Good Things
Why we love it? Keep it simple with Hugh's Three Good Things. If you've seen his show, you'll know all about Hugh's theory of three: all you need is 3 good ingredients to make a delicious dish. Rounding up more than 175 of Hugh's top recipes, this cookbook includes classic such as scones, jam and cream, fish, chips and mushy peas - good things really do come in threes.
Perfect for? Those who love a challenge.
Publisher and price: Bloomsbury Publishing; £11.99.