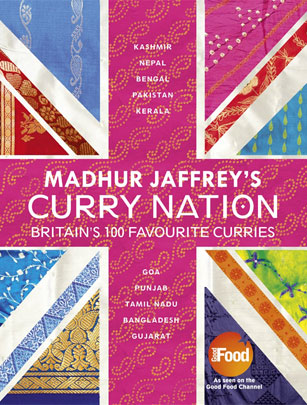 Madhur Jaffrey's Curry Nation
Why we love it?
Love Indian food? Love the firey spicy of a classic masala? So do we! Our favourite Indian chef, Madhur Jaffrey shares some of her favourite Indian dishes from her travels across Britain, where she visited local Indian and South Asian communities. Learn how to get all the delicious flavours into your curries without resorting to pastes or sauces - once you know how, you'll never go back.
Perfect for?
Curry
lovers.
Publisher and price
: Ebury Press; £11.20.