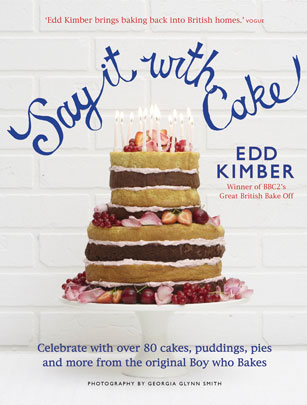 Say It With Cake, Edd Kimber
Why we love it?
We think
cake
really does say a lot, that's why we love Edd Kimber's new cookbook Say It With Cake. This impressive book from the first Great British Bake Off winner has over 80 showstoppers that are guaranteed to impress your friends and family. So if you're the cake maker in the family, it's time to take those skills to the next level with this delicious and creative cake guide - the perfect stocking filler this year.
Perfect for?
Cake lovers and master bakers-to-be.
Publisher and price:
Kyle Books; £10.06.