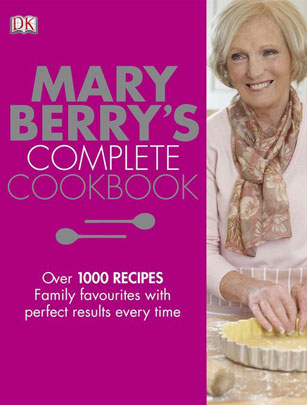 Mary Berry's Complete Cookbook
Why we love it?
And you thought she was just an amazing baker!
Mary Berry
's Complete Cookbook covers mains, starters puds and of course bakes. With easy to follow instructions and simple recipes, this book has an exiciting collection including low-fat dishes and family faves.
Perfect for?
Everyone - Mary's recipes are so easy to follow.
Publisher and price
: Dorling Kindersley; £10.