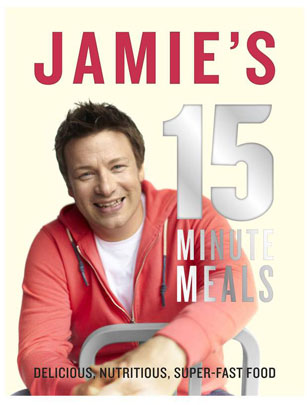 Jamie's 15 Minute Meals
Why we love it
:
Jamie Oliver
has done it again with this super quick and tasty cookbook. Halving the time from his popular 30 Minute Meals, this book promises delicious dinners in next to no time. Alright, you may need a food processor and a few gadgets to make them as quickly as Jamie does, but there's no denying the genius in his lovely-looking, yet simple to make dishes. And we find it really fun to see how fast we can do them - trust us, you will too!
Perfect for?
Busy mums who want to spend less time in the kitchen.
Publisher and price:
Michael Joseph; £11.99.