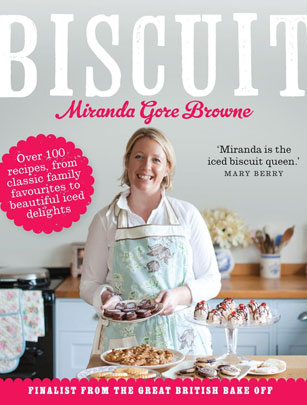 Biscuit, Miranda Gore Browne
Why we love it?
Miranda Gore Browne was a finalist in
The Great British Bake Off
a few years ago and has created this impressive and wonderful book full of sweet and delicious biscuit recipes that are sure to make your mouth water. A hard crunch or a crumbly bite, this Miranda has a recipe for them all!
Perfect for?
Biscuit lovers and family bakers.
Publisher and price:
Ebury Press; £8.87.
Where to next?
-
Top celebrity chef cooking tips
-
Celebrity chef recipes
-
Cake recipes