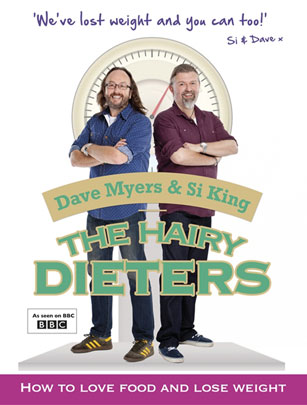 The Hairy Dieters: How To Love Food and Loose Weight
Why we love it?
We loved them as
The Hairy Bikers
but we have to admit, their recipes weren't always the healthiest ones out there. It seems like the boys thought the same, and after some tough words from their doctors, Si and Dave took the challenge of turning their much-loved comfort food classics into healthier dishes. And the results? Delicious! You'll never guess how healthy the meals are with their clever swaps.
Perfect for?
Calorie counters, healthy eaters and anyone who wants to shift some pounds - so pretty much everyone in January, then!
Publisher and price:
W&N; £7.39.