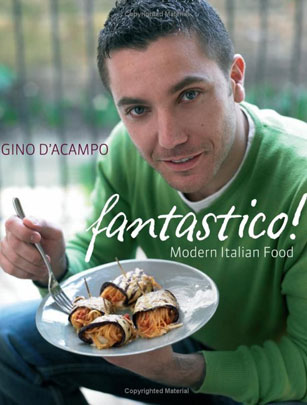 Fantastico!: Modern Italian Food, Gino D'Acampo
Why we love it?
We're a little bit in love with
Gino
, so why wouldn't we want his face on our book shelf? Packed with cheap, quick and easy Italian dishes, Fantastico will make your mealtimes a whole lot tastier. With 100 recipes and tons of tips, there's more than enough to keep you entertained.
Perfect for?
Those who want to cook traditional Italian food the easy way.
Publisher and price
: Kyle Cathie; £10.49.