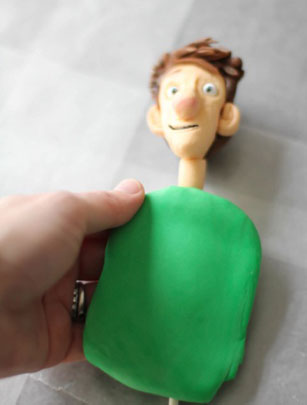 10. Making Arthur's jumper
Roll a piece of the reserved flesh-tinted gum paste into a tube-shape between the palms of your hand and trim to create the neck.

Thread the neck piece onto the skewer. Adhere with corn syrup or piping gel if necessary. Tint 85g portion of the gum paste with the leaf green gel food colouring.

Roll the piece out slightly into a rectangular shape with a small fondant roller or other rolling pin. This piece will the back of Arthur's jumper.