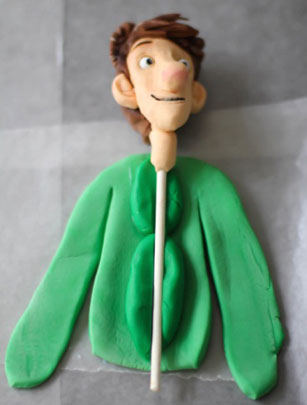 12. Assembling Arthur figure
Tint another 85g portion of gum paste with leaf green gel food colouring. Create a mound of gum paste in the centre of the jumper using some of the gum paste.

Adhere the mounds of paste to the sweater piece with corn syrup or piping gel if it doesn't stick naturally.

Press the head and skewer or lollipop stick into the gum paste. Press the paste around the stick and flatten slightly.