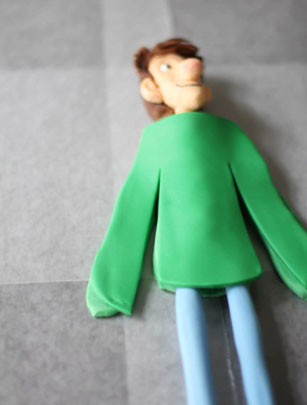 14. Putting Arthur's jumper on
Roll out a thin 56g rectangular piece of green pre-coloured ready-made fondant and cut as before when making the back of Arthur's jumper.

Drape fondant piece over Arthur's chest and arms and trim fondant as needed so it's evenly matched with the back jumper piece.

Remove fondant front jumper piece to a work surface for embellishing.