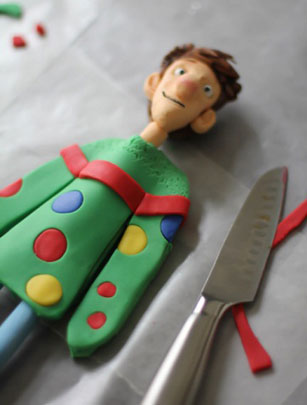 17. Finishing Arthur's jumper
Apply the corn syrup or piping gel with an artists' brush all around the inner edge and over the entire sweater back. Press sweater front onto the sweater back gently but firmly.

Cut a I/4-inch wide strip of red ready-made fondant and apply it just under the texturing with corn syrup - across the chest and across the top of both arms. Trim as needed.