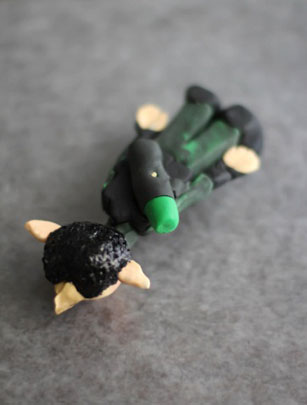 40. Making the figures ready for the cake
After several hours the figure will be dry on the front. It will still be pliable from the back.

Make a small roll of green ready made fondant wrapped in black ready-made fondant about 2.5 inches in length. This is Bryony's wrapping paper carrier.

Use corn syrup or piping gel and a small sugar stick pressed through the middle of the holder to attach to Bryony's back.