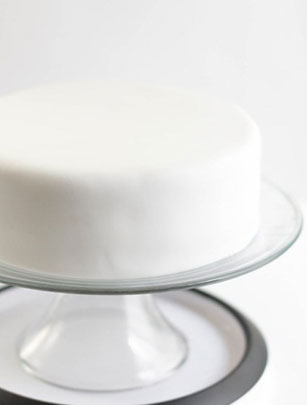 How to make the eggnog cake
To make the eggnog Christmas cake you will need:
113g unsalted butter, melted
268g granulated sugar
3 large eggs
½ teaspoon vanilla extract
260g all-purpose flour
2tsps baking powder
1tsp salt
266ml prepared eggnog
Leaf green gel food colouring (optional)
Method for the eggnog cake:
Preheat oven to 180°C/350°F/Gas Mark 4.
Grease and flour two 8 or 9-inch round cake pans, set aside.
Cream butter and sugar together in a large bowl until light and fluffy.
Add eggs one at a time, mixing well after each addition.
Add vanilla extract. In a separate bowl, add the flour, baking powder and salt. Whisk well to combine.
Gradually add the flour mixture to the creamed mixture alternately with the eggnog. Begin and end with the flour mixture.
Add the leaf green food colouring if desired, and mix until a consistent green colour is achieved.
Pour batter into the two round baking pans. Bake for 25-30 mins or until a toothpick inserted near the centre comes out clean.
Cool for 10 mins in the pans, and then turn cakes out onto wire racks to cool completely.

To make the eggnog icing you will need:
250-350g icing sugar
226g unsalted butter, softened
120ml prepared eggnog
¼tsp grated nutmeg
463g ready-made white rolled fondant
Method for the eggnog icing:
Cream butter in a large bowl until light and fluffy.
Add icing sugar and beat on low speed until the sugar is incorporated. Beat on high speed for 2 mins.
Add the eggnog and nutmeg, and beat again on low speed. When eggnog is incorporated, beat on high for 2 mins. The icing should be stiff. If it seems lax then add the remaining icing sugar.
Level cakes with a serrated knife or cake leveler.
Frost cake evenly and refrigerate until icing is set.
Knead fondant well on a lightly powdered sugared surface and roll out to about ¼ inch/0.5 cm thickness. Cover cake and trim edges.
Smooth fondant surface with spotlessly clean hands or fondant smoothers if you have them.

Transfer cake to a same-size cake plate or a cake stand.
For how to assemble your cake, click to the next slide...