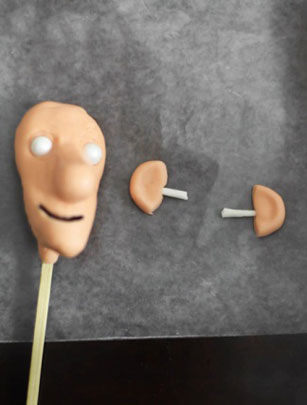 4. Making Arthur's ears
Form two ears out of the reserved gum paste. You can do this by flattening a small ball of paste, and then cut it down the centre with a small plain-edge knife.

Hold the ears up to the head to judge the size and trim accordingly. Arthur has prominent ears, so don't make them too small!

Place two sugar sticks into the ears and return them to the plastic or zip-top bag so they don't dry out.