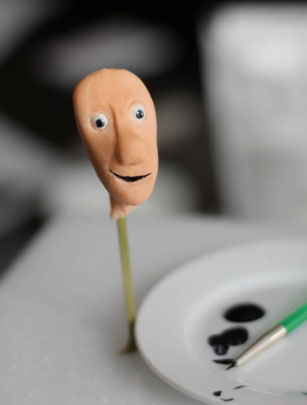 5. Painting Arthur's eyes
Using a very fine-tipped artist brush and undiluted black gel food colouring, paint two black circles onto the sugar pearls.

Carefully paint the inside of the mouth impression, giving it definition.

Allow to dry for a few minutes, and then place the head in a zip-top bag with the air removed while you make the hair.