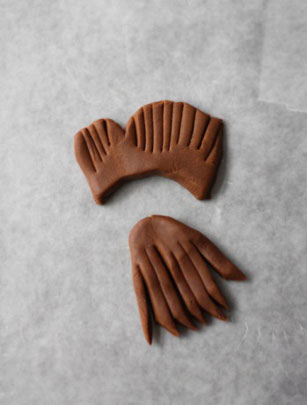 6. Making Arthur's hair
Cut two pieces of pre-coloured ready-made brown fondant for the hair. Cut the first into a 'B' shape and place it on a work surface with the two rounded portions pointing upward. Make multiple vertical cuts along the two rounded portions creating fringe.

Cut the second piece into a half oval and make several vertical cuts along the widest portion creating a fringe. Gently separate and pinch the ends to create points on the end of each strand.